Nursery & Garden
Trees, plants, flowers, vegetables, succulents and more!
Embrace the Shade
We've got a great selection of different shade trees.
Evergreen Shade Trees
Cinnamon Camphor Tree
Fruitless Olive varieties
Strawberry Tree 'Marina'
Bay Laurel 'Saratoga'
Oak varieties
Deciduous Shade Trees
Red Maple varieties
Japanese Maple varieties
Chinese Pistache 'Keith Davey'
Birch varieties
Crape Myrtle varieties
Multi-Trunk Specimens Trees
Olives
Strawberry trees
Palo Verde
Crape Myrtles
Greenery + Privacy
Depending on what you're looking for, we have a great selection of plants that can help create privacy screens or more shade to your space.
Conifer Trees
Canary Island pine
Vanderwolf pine
Redwood 'Aptos Blue'
Eldarica pine
Topiary Trees and Shrubs
Spiral junipers
Pom pom Hollywood juniper
Oriental Bonsai juniper
Boxwood pyramids
Bonsai Eldarica pines
Evergreen Screening Plants
Podocarpus varieties
Compact cherry laurels
Euonymous 'Greenspire'
Italian cypress
Smaller Greenery
These plants help bridge the gap between the trees and the flowers.
Colorful, Strap Leafed Plants
Agapanthus varieties
African/Butterfly iris
New Zealand Flax varieties
Evergreen, Blooming Shrubs
Loropetalums/Chinese Fringe Flower
Texas Ranger
Indian Hawthorn varieties
Australian Tea Tree shrub
Evergreen Grasses
Lomandra 'Breeze'
Cape Rush
Blue Fescue
Juncas Patens
Carex varieties
Add Some Color!
Depending on your need for sun or shade flowers, we can help find the flowers that will spruce up your space.
Perennials that Color
Daylily varieties
Whirling Butterflies
Rain lilies
Daisy varieties
Lantana varieties
Hummingbird Plants

Lavender varieties
Butterfly/Hummingbird bush
Autumn Salvia varieties
Red Yucca
Fall Flower Color
Million Bells
Pansy
Viola
Snapdragons
Calendulas
The Little Ones
These plants make a great addition to any place.
Herb Varieties
Basil
Rosemary
Chives
Parsley
Lemongrass
Thai Basil
Fennel
Dill
Oregano varieties
Fall Vegetables
Swiss Chard
Kale
Broccoli
Cauliflower
Brussel Sprouts
Onions
Mustard Greens
Succulent Varieties
Aeoniums
Echeverias
Sedums
Senecios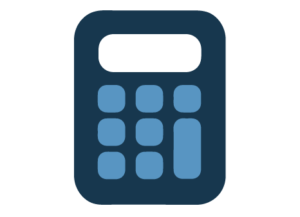 How Much You Need?
Our staff is ready to help.
"We've visited the Nursery twice and found our salesperson, Pam to be not only helpful but a lot of fun.

 

She's obviously as stoked about plants as the customers.

 

Also, the plants we have purchased from the nursery have thrived, so the quality and pre-purchase care they receive is top notch."
– Vernon K.
Sign up for our newsletter to receive updates and promotional offers on our products.